Day # 3!!!! This day was full of cultural activity, hihihi... We went to many many art gallery.
For breakfast in the morning, we were invited by Marian Hinchliffe from AYANA, huhhh, when I can say, NOWHERE beats this place. She's a nice person too . Thanks, Marian.
Awesome. Beautiful. Ayana Resort and Spa Bali, where we stayed for ONE SINGLE night (for sure I will come back) in Bali was previously known as The Ritz-Carlton, Bali Resort & Spa - and re-opened in April 2009. It offers 77 hectares of cliff-top scenery overlooking Jimbaran Bay. 
Then, we continued our trip to other part of Bali, Ubud, the northern side. On the way we tried Suckling Pig Ibu Oka.
Well, because I don't eat pork (they are too cute), I didn't try that. But Lawrence said it's so tasty.
But I tried this..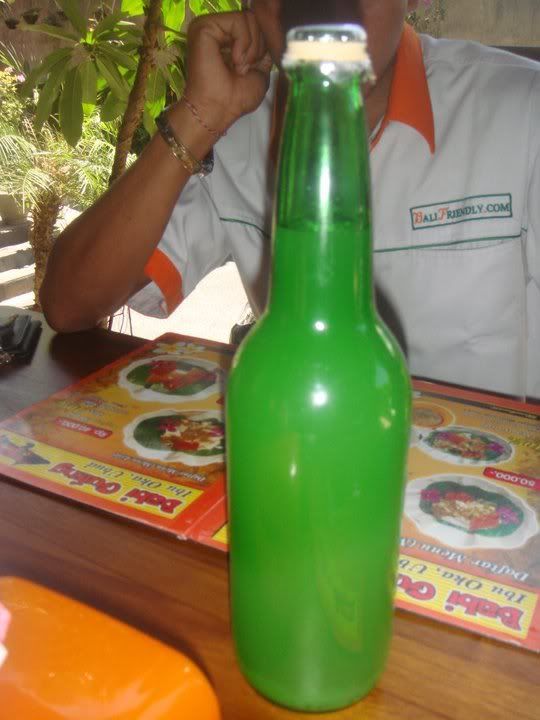 It's Tuak. It's an alcoholic traditional beverage. It's served on the rocks. Lawrence said it tastes like sperm (yieeww) at the end, but I think it's good. Sweet, a bit stiky, and creamy (L kinda right).
When we walked out, we saw this. Some people say the world ends when somebody eats this. Both good and bad meaning. I say, this fruit is TREMENDOUSLY TASTY! Yep, it's DURIANS!!!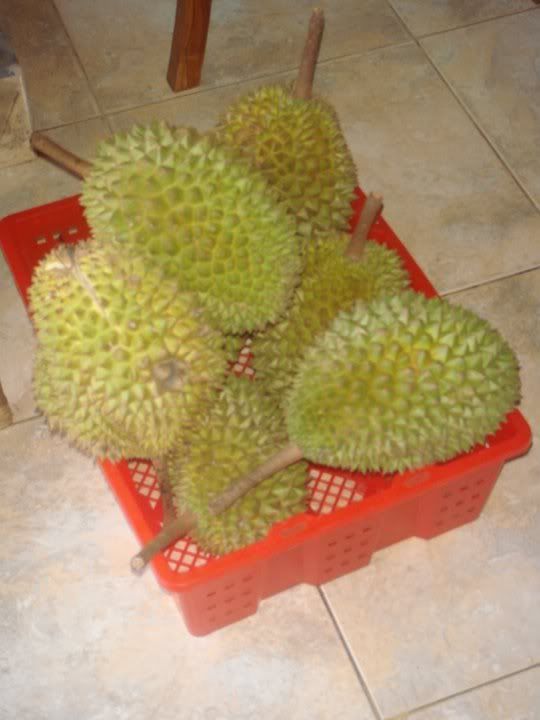 I like it s much that I can eat 2 of this, by myself! Even though in Eat Pray Love it's said that this fruit smells like feet :P  Well, you can say I'm a foot fetish, then ;)
Signorefandi, tipsy and happy...